Superb terroir, Italian techniques:
this is our backbone.
We aim to produce world-class-level-wine utilizing Guyot-style vineyards that have
been taken care since the 1980s and a modern winery equipped with cutting edge,
yet traditional Italian technology..

Although Yoichi is a cool land where vines are covered with snow, this
area of Hokkaido is blessed with a warm climate and has a well-ventilated
environment. Yoichi's unique terroir is therefore the reason of the
balanced acidity you can experience while tasting our wines.
A land blessed
with cool and mild climate
Yoichi is located at 43 degrees north latitude and is positioned as a cool wine producing region belonging to region 1, which in the "Amerin & Winkler climate map" corresponds to the Champagne region in France. Due to the influence of the Tsushima current, this area of Hokkaido is blessed with a relatively warm climate and although snow falls copiously during winter, Yoichi is rarely affected by frost damage.
For the same reason, during summer Yoichi also rarely feels the influence of the rainy season or typhoons.
Soil and topography perfect
for grape production.
The vineyards are located at an altitude between 45 and 55m in a valley-like spot between Yoichi and Nobori rivers, overlooking the Sea of Japan, which lies about 4 km north. The location is surrounded by mountains on three sides and runs straight from mountain to sea from north to south. The soil is a mixture of tuffaceous sandstone and clay. Since ancient times this land has been a place where fruit trees have been cultivated for fruit production. Nowadays, a variety of wine grapes are cultivated in the vineyards on open hills overlooking the beautiful Yoichi Bay sea embraced by wide, deep blue skies.

The four seasons, seen
from Camel Farm WInery's perspective.

For Camel Farm Winery, the harvest is a key event and
also a chance to work all together side by side,
including our mascot dog Unità.
You can also enjoy the audio in this video.

Main white varieties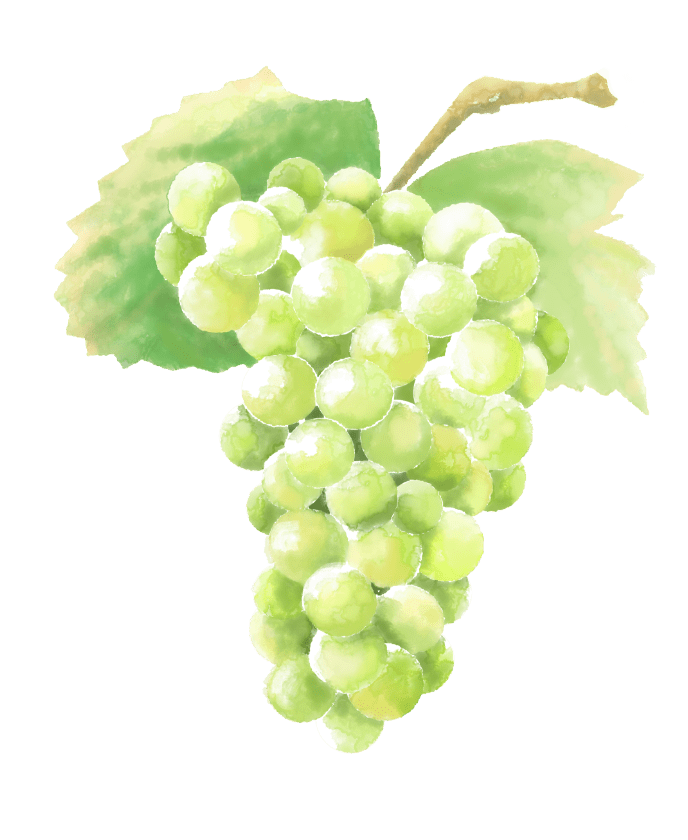 Kerner
Kerner, a German white grape variety that is resistant to frost and suitable for cultivation in Yoichi's cool climate, is also widely cultivated throughout Hokkaido. It features a distinctive flavour of white roses and aromatic herbs. At Camel Farm Winery we use it primarily to produce white and sparkling wines, but Kerner also has a good potential for ageing and can develop in wines with good depth and complexity.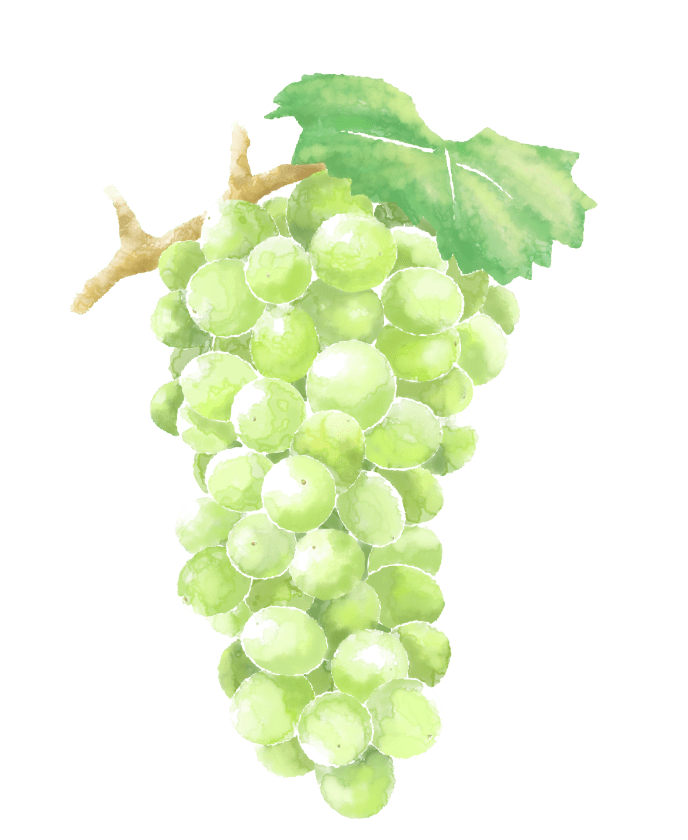 Bacchus
Bacchus is a white grape variety that ripens quickly and has a tendency to produce high sugar contents even in cool Yoichi while keeping acidity high. Although at Camel Farm Winery is only used to make sparkling wines, Bacchus can age to develop in deep, complex wines.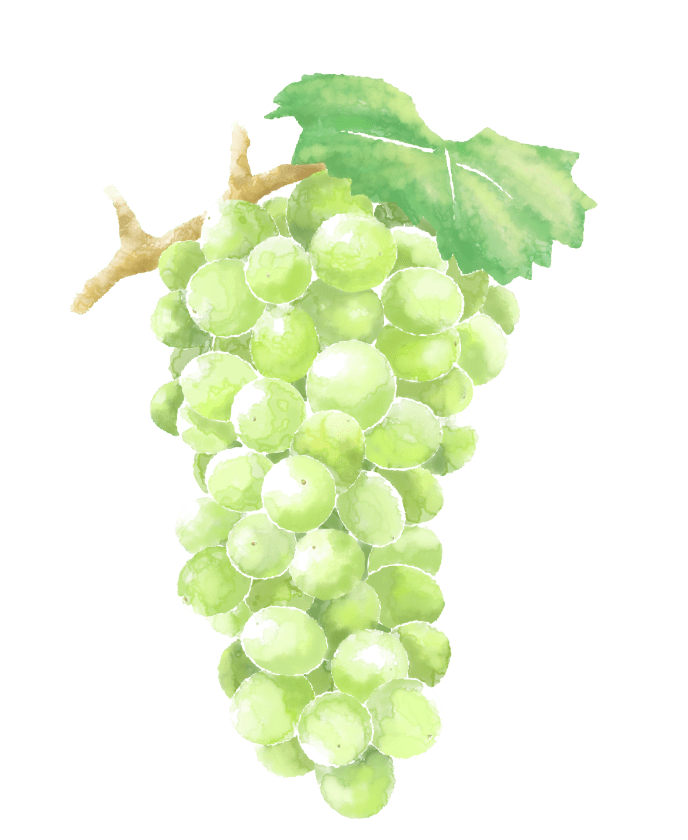 Chardonnay
Although this white variety is widely grown around the world, its quality is heavily affected by climate and microclimate subtle changes. Warmer climates tend to speed up the ripening process and increase sugars, while cool climates tend to result in long-lasting, vibrant acidity. At Camel Farm Winery it is mainly used to make high-end traditional method sparkling wines taking advantage of Yoichi's cool climate to create a crisp, Champagne-like mineral style.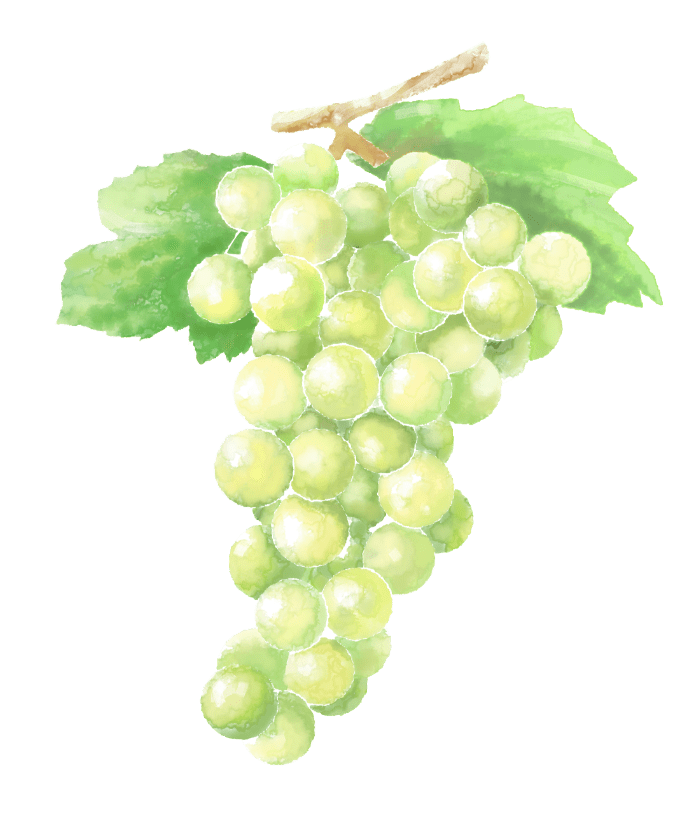 Pinot Blanc
Pinot Blanc is typically utilized to make sparkling and still white wines in Europe where the cool climate is ideal for its growth. At Camel Farm Winery, it is mainly employed to make sparkling wines and in Yoichi, diffused small-scale production of this variety has begun to reveal its potential.
Main red varieties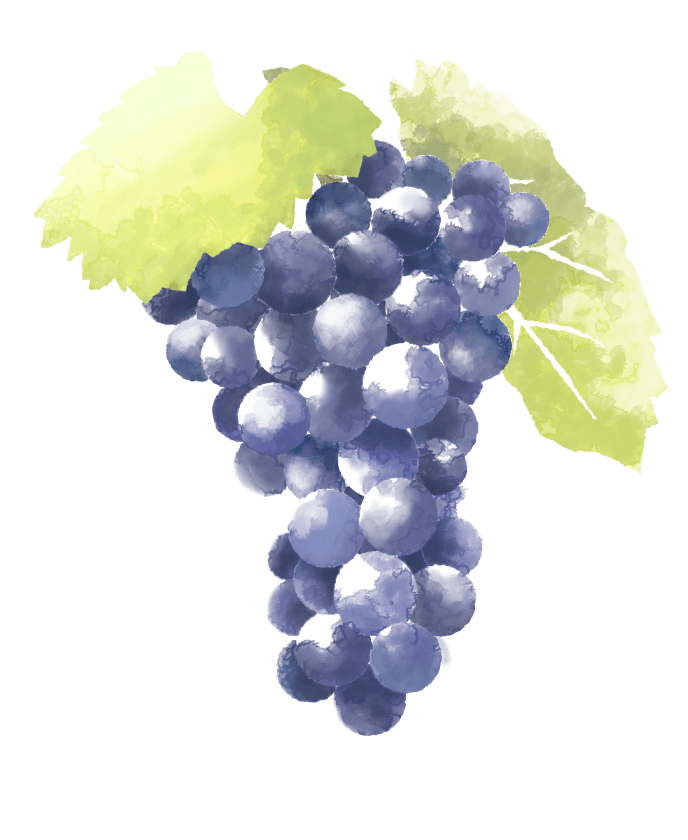 Regent
Regent is a red grape variety suitable for cool climates characterised by deep, tense and complex palate. By valorising its potential, it is possible to make not only full-bodied red wines but also rosé and sparkling ones. At Camel Farm Winery, Regent is employed to realise full-bodied reds and sparkling wines.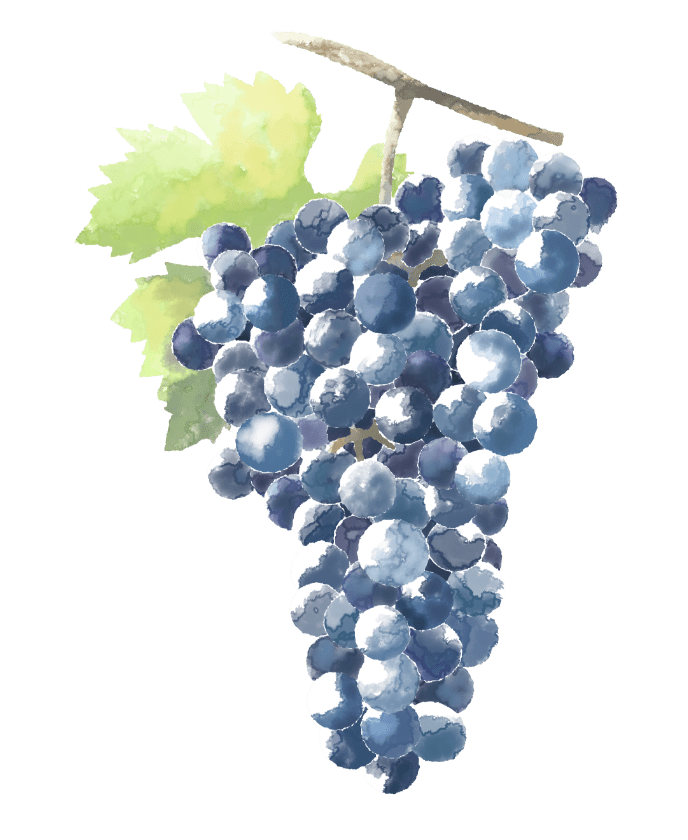 Blaufränkisch
Blaufränkisch is a late-ripening red grape variety characterised by a deep red colour with violet highlights. Blaufränkisch is suitable for slightly sweet sparkling wines and red still wines that are aged in barrels. At Camel Farm Winery we use it exclusively to make sparkling wines that are enjoying a huge popularity among our customers for their rare characteristics of taste, fruit quality and colour.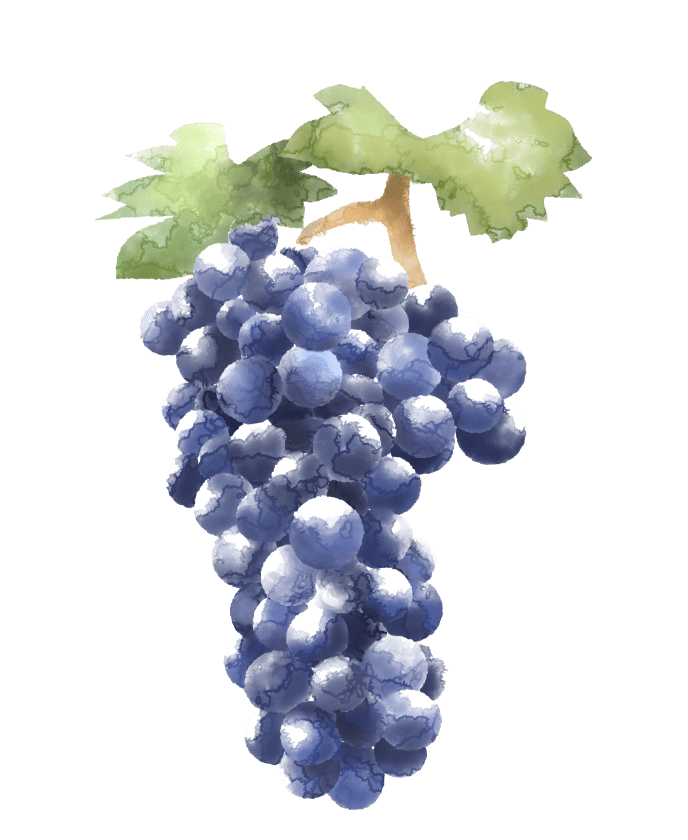 Zweigelt
This red variety has an early life cycle, ripens fast and is grows easily even in cool regions like Yoichi. At Camel Farm Winery it is mainly used to make sparkling wines.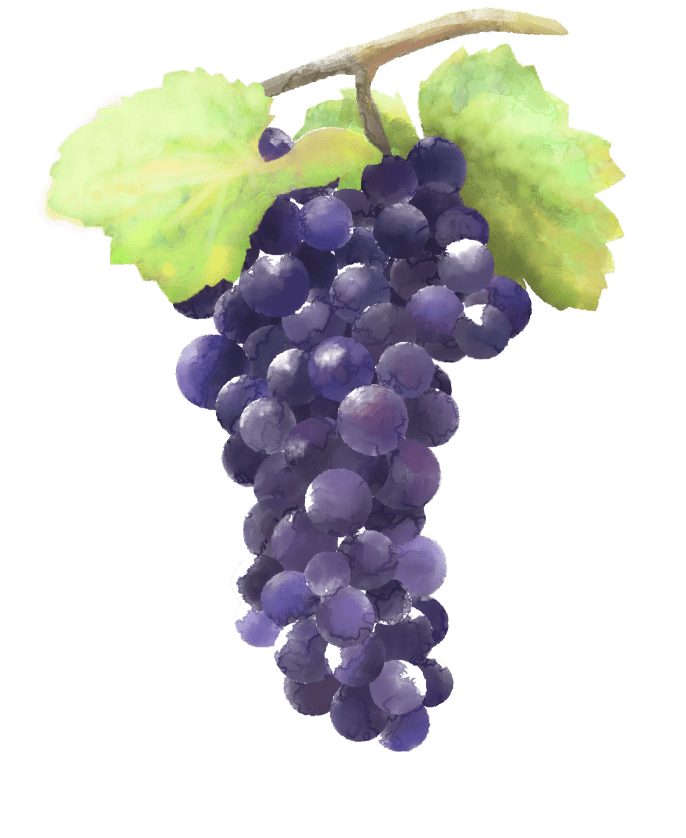 Pinot Noir
Pinot Noir, characterized by high, slightly tart acidities, is a variety which prefers cool climates. Even though every nuance of terroir has a great impact on its expressive potential and advanced growing techniques are required, Yoichi has the perfect climate to highlight its characteristics and create elegant, complex wines. At Camel Farm Winery Pinot Noir is used to make both high-end still reds and sparkling wines made with traditional (Champenoise) method.

Camel Farm Winery's structure is designed to blend in with the surrounding nature,
valorising Italian know-how into the design of winery buildings and employed
equipment as well. Since the facility is in the centre of our vineyards,
the grapes can be transported directly to the winery building as soon as they are
harvested without loss of quality.
Moreover, every step of wine production from harvest to barrel ageing and final
bottling has been considered to ensure the smoothest possible production workflow.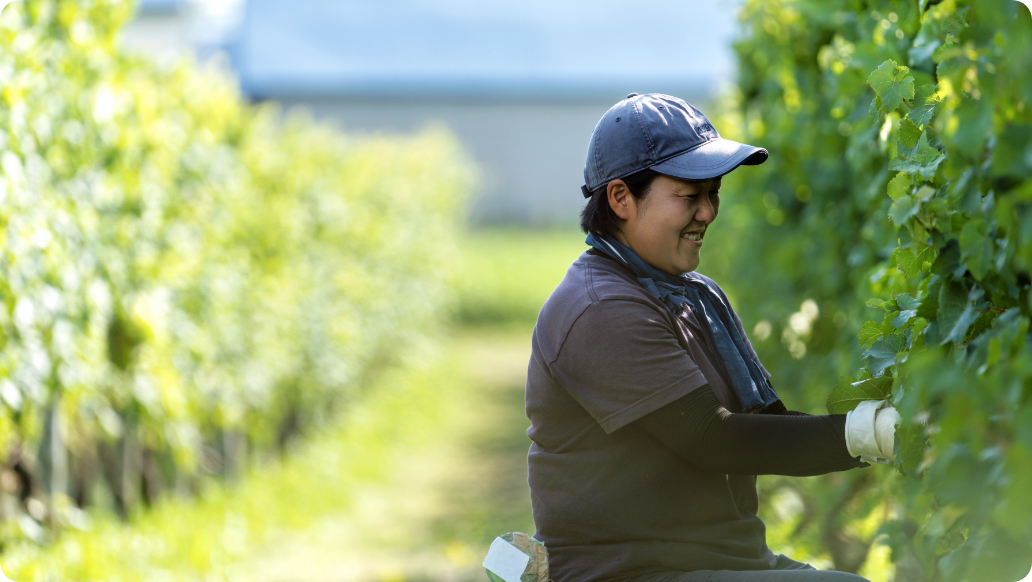 Winery Director
Ai Ito
Born in Saitama / In charge since May 2008.
"My philosophy is to keep pursuing world-class winemaking while being grateful to every single person I will meet on the road. I would like to create a long-lasting wine culture unique to Camel Farm Winery."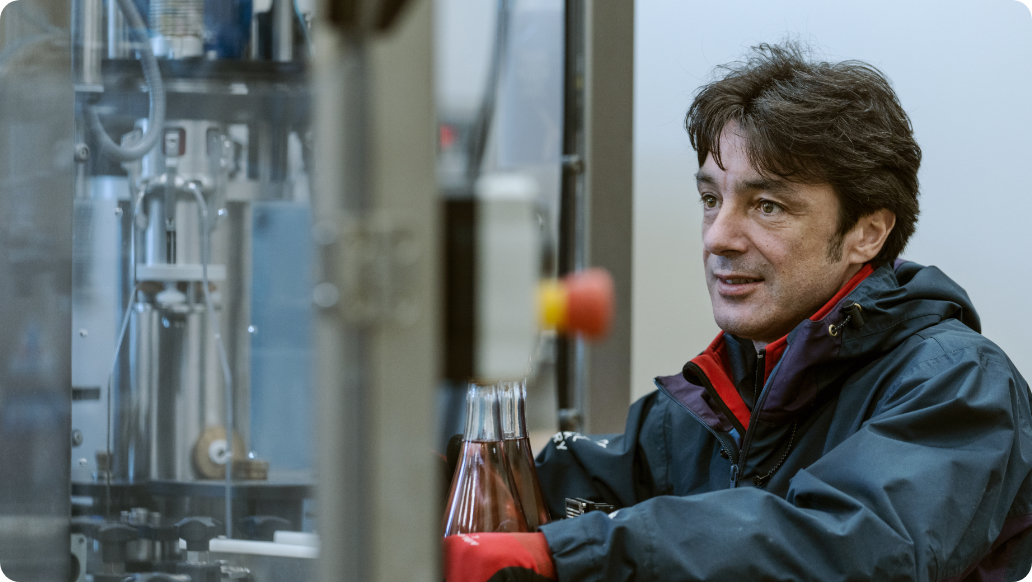 Senior Winemaker
Angelo Totaro
Born in Bari, Italia / In charge since November 2019.
As the grapes' quality varies from year to year, it takes the right degree of experience and know-how to adjust harvest time and wine-making methods accordingly. I believe the winery is the place where the best grapes are taken and, while respecting the work of everyone involved, are transformed into the best possible wines.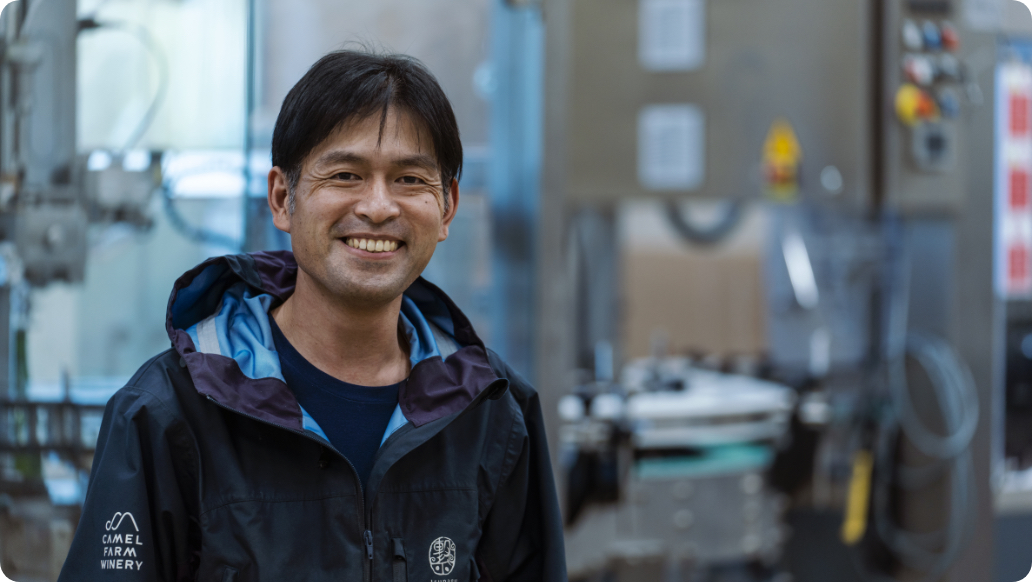 Assistant Winemaker
Masatoshi Ezawa
Born in Tokyo / In charge since August 2017.
I am honored to have the wines that I help to make sold across the world. Yoichi is an ideal place for winemaking, and I think we will be able to keep producing high-quality Japanese wines.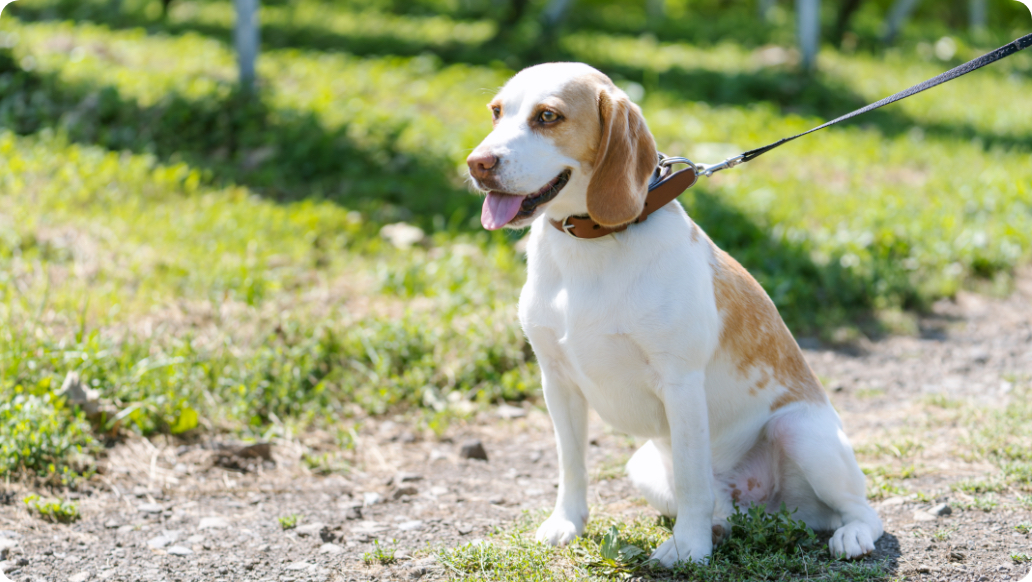 Mascot dog & everybody's love pet
Unità (dog breed: Beagle)
Born in Gunma / In charge since April 5th, 2019.
"I can't drink wine, but I love the vineyards! When the grapes begin to ripe, I can't help myself from keeping sniffing them all! My job, a very important one indeed, is to patrol the vineyards. There are lots of dangerous rabbit out there and if I notice them doing something unusual, I bark to notify the staff as soon as I can. When I am off, I play with my special pet toys while cheering all staff members up!"